Easter is a great time for crafting. I love finding all the cheerful pastel colors and baby animals on dark days in February. Something to share, or to show off at my house, brightens rainy late winter days with do-it-yourself fun.
But it isn't easy to find crafts that seem like an adult made them. This list has no toilet paper roll bunnies or handprint chicks, but it does update some of these classic kid-craft ideas for showing off.
Sure these include the brights, the pastels, and the cute little bunny faces, but for adults, we add homemade Easter crafts that have more restrained projects in brown and natural finishes.
Read on for egg candles, bunny soaps, crochet chicks, and the coolest popsicle stick craft that I have seen.
Easter Arts & Crafts for Adults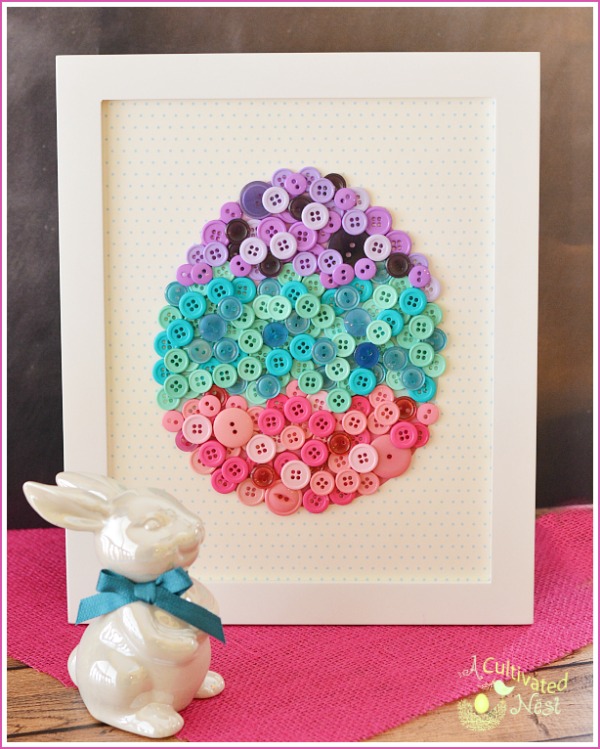 This framed egg project is easy. If you are a person whose crafts often seem lopsided, take this one on. You will glue buttons onto a page. Then, to make it even easier, they give you a print-out of the egg to fill with the buttons.
Most of the components for this craft are simple to find: a hot-glue gun, a printer, a frame, and an old toothbrush to wipe off escaped glue. Where cost could come in is with the buttons.
The instructions for this bunny vase are very detailed and easy to follow. The hardest part is painting a bunny face. You will learn how to paint a jar all over. Not only is this a fun craft, but Weekend Craft also shares some great tips about removing labels from old jars.
Made from an old jar, some twine, paint, and a brush, this craft is a great upcycle. It is quick, inexpensive, fun to create. Older kids will enjoy it too.
Bright orange carrots are a perfect drop-anywhere decoration, and the entire family can make this one. The craft involves wrapping orange yarn around a Styrofoam cone and topping it with crepe paper. In the hands of an adult or a cautious child, these can look like you bought them at a store.
Popsicle stick crafts have grown up with this striking bunny. Simple step-by-step instructions and a template to produce this craft make it very straightforward. The bunny can be a wall-shelf, sit on your table, or be nursery décor. Some stain and pink paint give this craft a finished appearance.
One warning, these popsicle sticks are different craft sizes and not the ones you get in the middle of popsicles.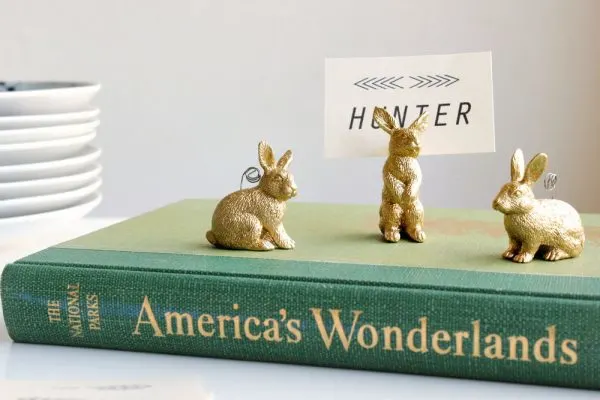 When you paint plastic bunnies gold, they brighten the room and herald a classy Easter. And this first step of the project is easy enough. And having gold bunnies is a fine stopping point. The next step, to turn them into place card holders, involves a drill and some wire working. Feeling up to a bit of a challenge? Hop right ahead.
Paint washes off with soap because that's what soap is designed to do. So, how do you get the decorations on Easter Egg soaps to stay still?
Dig deep into this rambling bit of discussion to find how to create these homemade gems. You seal the top with Mod-Podge, paint in several layers, and seal the whole top of the soap again. You can use the back of the soap to wash.
These pastel soaps may appear sweet, but you won't want to eat these bunnies! If you have any experience making soap – this will be both fun and easy. If you don't and get soap-making supplies, this craft is an excellent introduction to soap making. A pair of these in a shiny bag makes a delightful hostess present or giveaway for kids.
What better than Easter eggs? Egg pinatas filled with fun. Oh, Happy Day gives detailed instructions – with lots of pictures – on making these pretty eggs. First, you paper mache a balloon, then cover it with fringe and fill them with candy. If you are trying to eat less sugar, you can fill these little eggs with confetti.
A vase within the vase holds water for the flowers. The smart design leaves a space that you can fill up with Easter candy or other pretties. This craft is great for doing with the kids, assuming any of you can keep your hands out of the chocolate.
The photo-heavy instructions are clear to follow and help you visualize the steps to carry out this gorgeous result.
Washi tape layered on a plain piece of paper becomes an egg when you place a cut-out on top of it. It's a great way to use up extra Washi tape stores and a fun craft to do with kids. She instructs how to frame the eggs, but you can find other uses for these upscale pictures.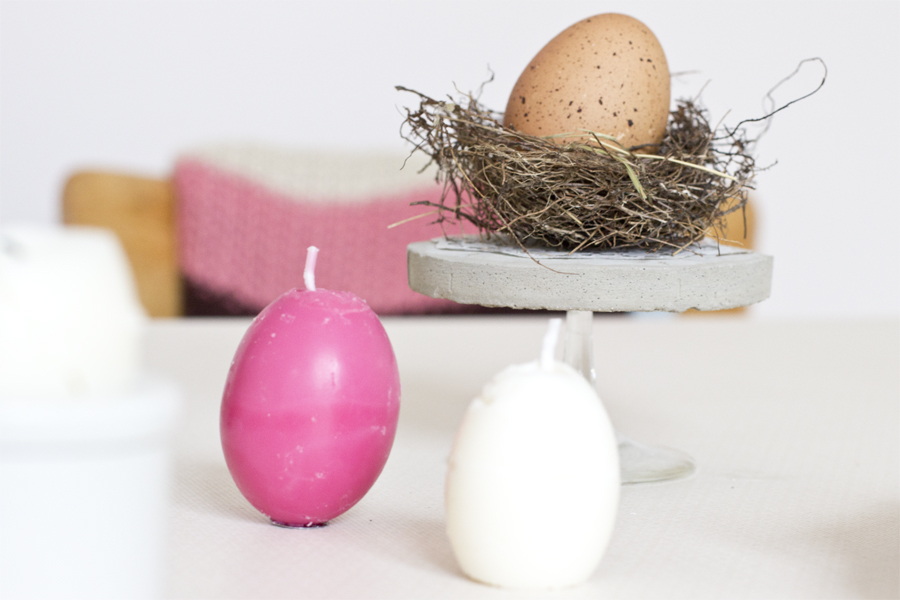 You pour Easter egg candles into actual eggs, creating a simple but elegant craft that may become a yearly DIY tradition. This craft requires some messy and delicate work and a bit of semi-specialized equipment, but the results are worth it. Look What I Made talks you through all the mistakes she made so that you can avoid them.
Who doesn't love a tiny terrarium? Someone who has to keep making sure it has the right water and light. Enter the faux-rarium. This craft involves some clear plastic eggs, dried moss, and dried or faux-flowers. Layer the pieces inside the egg, and you have a delicate DIY design that will bring some joy on Easter morning.
Beautiful and useful, these happy Easter carrots are filled with sugar scrub. Mix some sugar with olive oil, essential oil, and food coloring to make a skin-conditioning scrub. Pour the sugar into a goody bag and top with some dried grass. Now you have an Easter DIY giveaway that is as useful after Easter as it is before.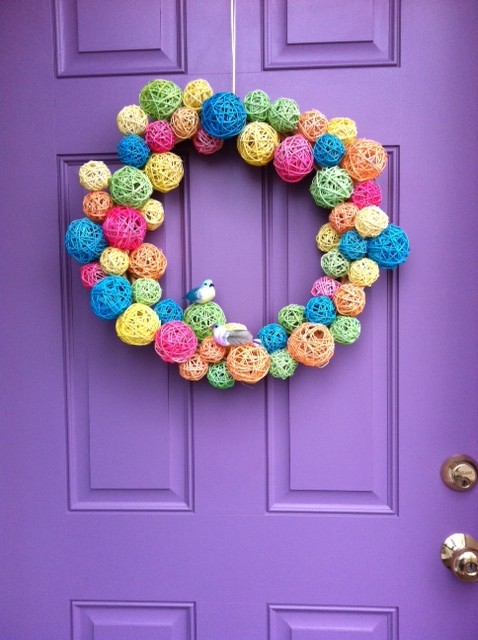 This colorful DIY Easter Wreath is made by wrapping mod podge soaked yarn around egg-shaped balloons. When the mod podge dries pop the balloons and you're left with these beautiful abstract Easter eggs.
You could probably get your kids to handle some of the grunt work on this one, but the final assembly is probably better left to the adults.
Fabric & Yarn Crafts
Carefully wrapping bakers' twine around wooden eggs creates a stylish craft. When you make these in quantity, they will get the attention they deserve. Glue the twine on with a little Mod-Podge.
Directions on this do-it-yourself project are short, simple, and straightforward. I love crafts like this that are simple and fuss-free. I'm going to have to find some wooden eggs.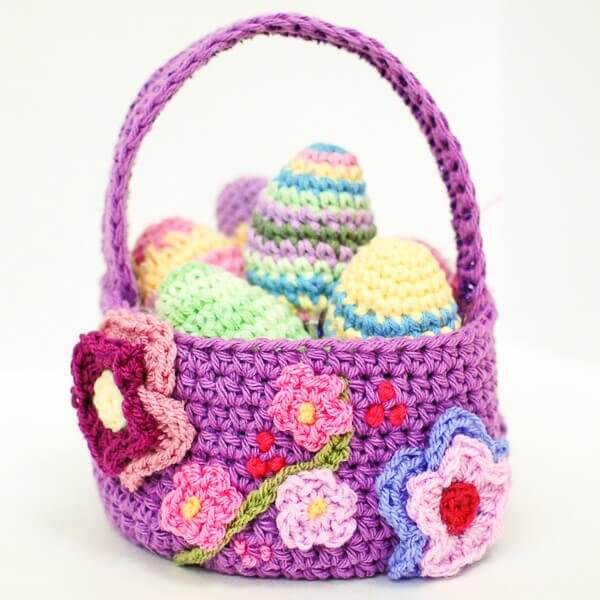 Delve into a new hobby with this springtime Easter basket crochet pattern from the Petals to Picots blog. If you have ever thought about taking up crocheting or knitting, Easter is the perfect season to get started.
This hobby is the perfect way to make a high volume of personalized gifts in a short amount of time, and the weather is often still brisk enough for your recipient to use the gift immediately. Pick up your favorite color shades of yarn and create everything from baskets to matching mittens and scarves.
For more great DIY Easter Basket Ideas click on that pretty pink link you just passed by.
Glue some extra yarn in straight lines onto a piece of paper and frame them with a cut-out bunny. I'm always looking for stash-busters to use up bits and ends of yarn. A simple craft for all ages creates a useful decoration. You can create a rustic and fun picture, card, or flag.
Bunny bags are inexpensive and easy. They are also a great way to pop some color into your holiday. Cut from felt and sewn together with embroidery thread, these bunnies are a satisfying entry-level sewing project.
Dream a Little Bigger includes a free printable pattern and lots of photos with the instructions so you can see how she does everything.
What's better than bunnies? More bunnies – with pom-poms! This craft looks professionally-done, while it is do-it-yourself homemade. Tan from Squirrelly Minds uses iron-on sheets to affix the trendily colored bunnies onto these napkins. Sew on a bit of pom-pom edging, and you've just saved a pile of money off of going to a boutique shop.
Easter eggs are a good beginner's amigurumi project that makes up in just 13 rounds. There is no joining, no turning, and you make the eggs in a continuous round. She includes directions for striped eggs, just in case you want a bigger challenge.
Try making these with cotton yarn for a crisper and cleaner appearance.
Putting together this craft is easier and less expensive than running a thread through actual marshmallow peeps' ears to make a garland. The instructions are clear and easy. They stop at a couple of minor details, such as how to save and print the template, that I would not have thought of.
In the pattern, Made Everyday shows the felt bunnies being sewn with a ribbon between pairs. However, the finished project pictures show all the bunnies hemmed (and that may be too much work.) A sewing machine will be helpful.
Check out our post on DIY Easter Garlands for more great garland ideas.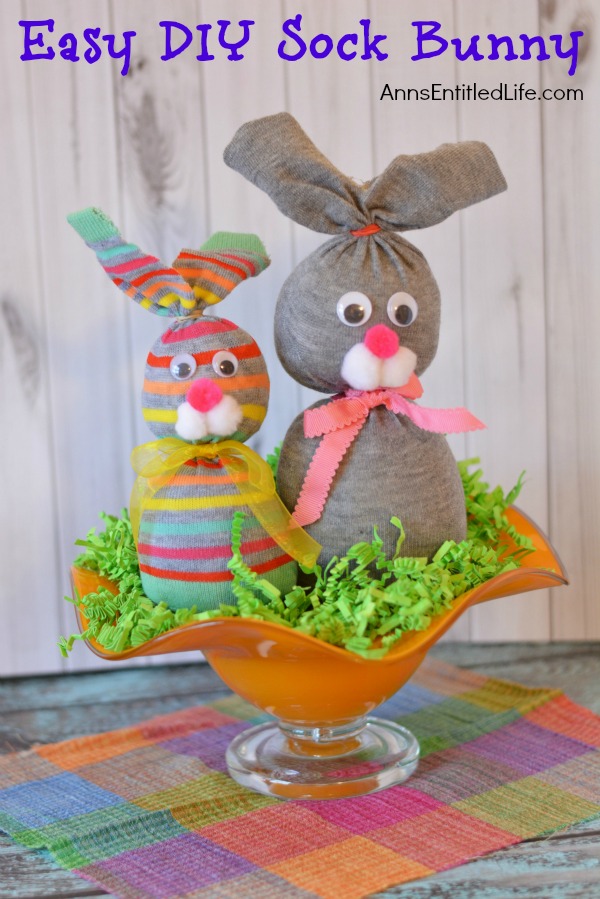 The sock bunny is homemade and cute as a button. I sometimes get scared of no-sew projects because they involve a lot of glue-gunning. This one is different and relatively simple (and only requires a little glue-gunning.)
You will need to round up a few small craft items – and some clean socks. Simple instructions, lots of pictures… this is a cute craft for anyone to make. This design is a winner, and you can change it up with different faces and accessories.
Yarn Society's Charlie the Crochet Chick is a little more involved than the unhatched egg shown above. Yarn Society's pattern makes Charlie easier with a detailed step-by-step pattern and pictures.
Click links through 5 additional pages to reach the whole pattern. On the last page, you will find a link to a free pattern for Charlie's friend, Dottie the Duck.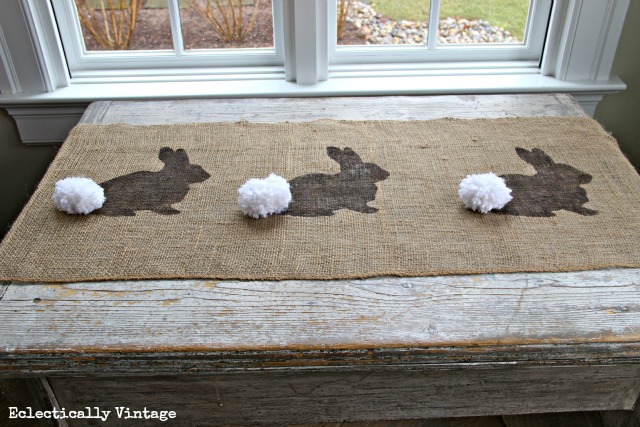 The Burlap Bunny table runner is another professional-looking yet easy craft for adults. You stencil a bunny down a burlap runner and then sew cute cottontails on all the bunnies' behinds. The cottontails bring this otherwise staid craft to life with wit and humor.
Your Easter brunch (or dinner) will pop against this background. Drape this over a table or sideboard when it is not in use.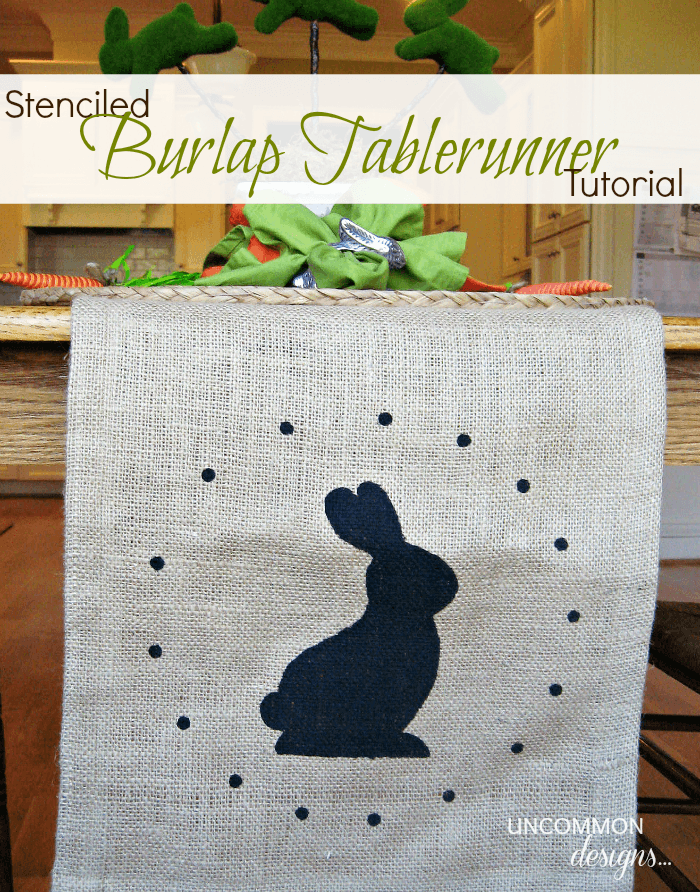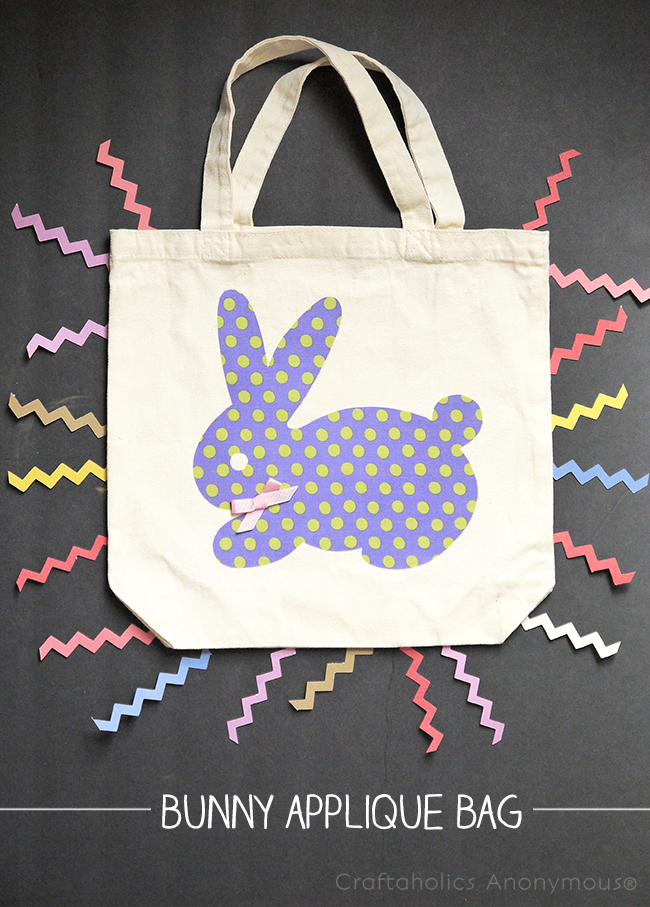 Easter Paper Crafts
Snowflake Easter Eggs are a kid's crafts that adults can love too – cutting out Easter eggs like you do snowflakes at Christmas. Follow a simple quarter fold pattern before making the cuts. Then bring out a hole-punch to add delicate round holes.
Adults may want to attempt adding a third fold for added complexity – with the warning that the third fold will no longer match perfectly.
Origami maven? You will whip these chicks up in a snap. New to origami and paper folding? Picture instructions that follow written descriptions will make this craft possible for adults and older children. Cheep? Cheap? Yes, to both.
All you need to find to make these chicks is a piece of paper. The paper chick is somewhat abstract, but you can expect that from origami.
A handprint craft that doesn't appear like kids' stuff can be challenging to find. But when fingers become lily petals, you disguise the hand. Wrangle up some paper, pipe cleaners, a ribbon, and a few things you already have, and you are ready to go. While this may technically be a kids' craft, it looks pretty enough to put it in this adult list.
Oh, so pretty primrose flowers are easy to make and bring bright spring colors to wherever you put them. Gather cupcake liners to cut and glue to rhinestones and popsicle sticks. These spring beauties are a vision scattered on a table, taped to the wall, or gathered in a small bouquet.
If you want more, there's a link that takes you to a pattern for curled paper hyacinths to join these primroses.
Påskris is a Swedish Easter tree brought inside the house. Perhaps not so much a tree as a pile of sticks decorated with gentle feathers at the tips of each one.
In case you do not have feathers around, this Lars craft shows you how to make paper feathers and design the tree. When that's done, hang on some eggs and candies to complete the effect.
Just starting to learn paper crafts? The carrot-box craft is for you. With a template and complete instructions, these baskets come together more quickly than you might think. They have a clean and professional look and you can use them to contain candies or presents for kids or adults.
Easter Wood Crafts
Farmhouse chic with faux flowers, this distressed wood bunny is begging for your friends and neighbors to notice it. This is a woodcraft, so you will need to have a few supplies on hand and knowledge of how to use a jigsaw. Got it, you say? This bunny is "made to last." It will outlast trends when you place it in your yard or at your front door, year after year.
These wooden yard carrots are easy to plant in your lawn, no matter the weather. Pair them with a hand-painted sign saying, "Rabbits Eat Free," and you have a scene worthy of the Easter Bunny. The directions are enough for someone familiar with woodwork, but this is not a craft for beginners.
These sweet wooden bunnies come together in what is a beginner's woodcraft. Cut and sand some two-by-fours, and the rest of the DIY craft comes together with paint and glue. Crackle paint adds texture and character. But it's their gentle, derpy faces that will keep you placing these guys out year after year.
Protect the bunnies in front of your house with a Bunny Crossing sign. This woodcraft is an easy do-it-yourself project, as long as you have a steady hand for lettering. The instructions teach you the skill of transferring printed lettering onto wood for painting. Plant this sign in your garden so the early flowers can join it.
Homemade Easter Basket Stuffers
---
Are you interested in any of these? Have you tried them out? Let us know how they work out for you! We love to hear how our recommendations turn out – and hope yours turn out perfect.